Skip to Content
Hurricane Shutters | Decorative Shutters
Purchase Hurricane Shutters in Southwest FL
Certified Window Fashions sells durable hurricane shutters in Southwest FL. Protect your home from natural disasters with our sturdy and reliable hurricane shutters. Our shutter panels are made from robust and durable material that will protect your doors and windows from potential damage during a storm. They can save you money by preventing damage and expensive repairs and are a worthwhile investment in areas hit by frequent storms. Additionally, hurricane shutters can provide added security and privacy in the day-to-day. We have different types of hurricane panels available to meet the needs of your unique home.
How Do I Know if I Need Hurricane Shutters?
Florida is one of the top three hurricane-prone states. By the time you receive a weather warning, it may be too late to buy the supplies you need. That's why it's essential to be prepared for a big storm before it comes. You'll want a reliable set of hurricane shutters on hand and ready to install when needed. It's a good idea to put up your hurricane shutters at the first signs that a strong storm is approaching. You may need to purchase hurricane shutters on your windows if you:
Experience frequent storms
Have regular high winds
Live in an area with heavy rain
Pay for hurricane insurance
Receive a hurricane warning alert
See warnings from local weather reports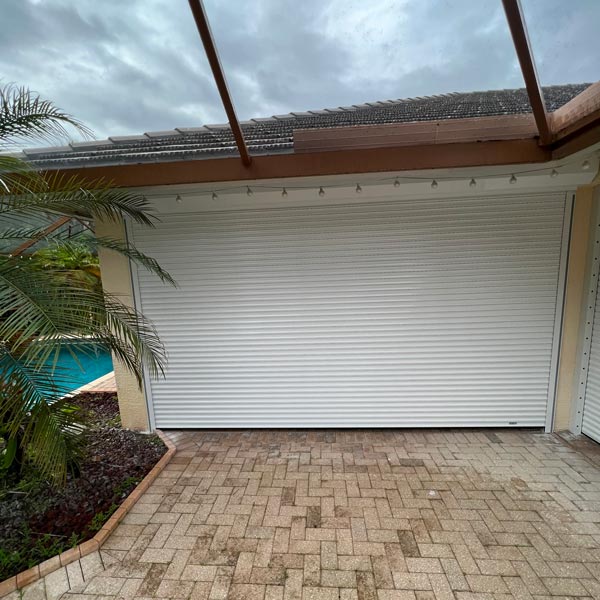 What Makes Hurricane Shutters Popular
Hurricane shutters are designed to protect your home and prevent damage during a bad storm. They provide adequate protection against storms and strong winds by shielding your home's most vulnerable entry points. These sturdy shutters protect the items in your home and the people inside. They can also prevent your windows from breaking due to flying debris and other outside elements. Putting up hurricane shutters during a storm provides several benefits, including:
Guard windows or doors
Protect people and belongings
Alleviate pressure on interior walls
Prevent window breakage
Shield from flying debris
Shelter from hail and rain
Defend against high-speed winds
Increase resale value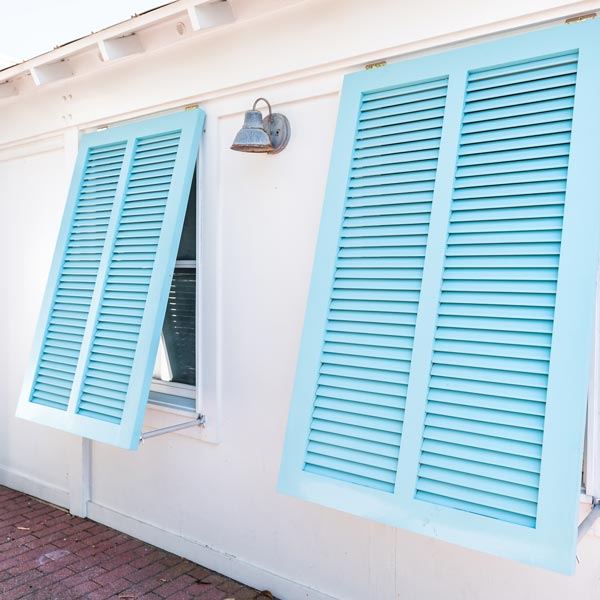 Bahama Shutters
Bahama shutters provide excellent light control while offering complete coverage for your windows. These louvered shutters are designed with a hinge at the top of the window so they can be propped up like an awning to provide additional shade and comfort. They come in many different colors and materials to match the aesthetic of your home décor. Due to their durable design, these shutters can shield your home from intense winds during a storm. When a storm hits, release the prop and fasten the closed louvers to the house. Bahama shutters offer excellent protection during even the most turbulent storms.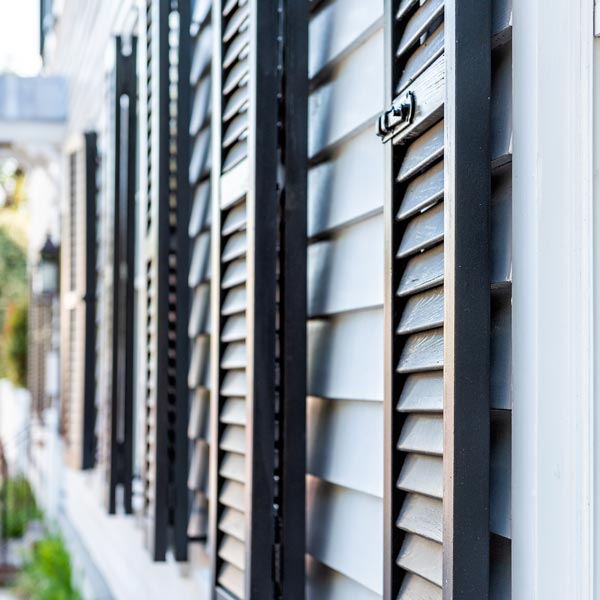 Colonial Shutters
Like Bahama shutters, Colonial shutters offer housing decoration and protection from flying debris during a storm. These shutters attach on the outside and have hinges on either side of the window. They frame the window as a pair of traditional shutters, offering an unobstructed view when open. The shutters become an impenetrable shield when each side is closed and secured. Colonial shutters come in various colors, styles, and materials, including composite wood, aluminum, and fiberglass. These decorative shutters enhance your home's aesthetic design while protecting your windows from harm.
Sheltering Your Home From Harsh Weather
Emergency preparedness is essential to protecting your home and loved ones during a large storm or natural disaster. By being prepared and protecting your windows with hurricane shutters, you can prevent damage to your property and protect your family from possible harm. During a storm, hurricane shutters shield your family, home, and belongings from flying debris, harsh rain, hail, and high-speed winds. Our hurricane shudders provide cost-effective protection in the event of a natural disaster. Take initiative in protecting your property, home, and loved ones by installing customized hurricane shutters for your doors and windows.