Skip to Content
High-Quality Drapery & Curtains in Southwest FL
Certified Window Fashions transforms homes with custom drapery and curtains in Southwest, FL. We have an extensive collection of quality fabrics for making custom curtains for your home. When you book an in-home consultation with us, we'll collaborate with you to plan how your space can be transformed with beautiful, brand-new curtains. Our custom draperies and curtains provide the perfect finishing touch to any room. They enhance the beauty of your home and provide added comfort and privacy. Our draperies feature a variety of lengths, colors, textures, materials, styles, and pleats. We have a wide range of styles and aesthetics, from traditional elegance to sleek modernism.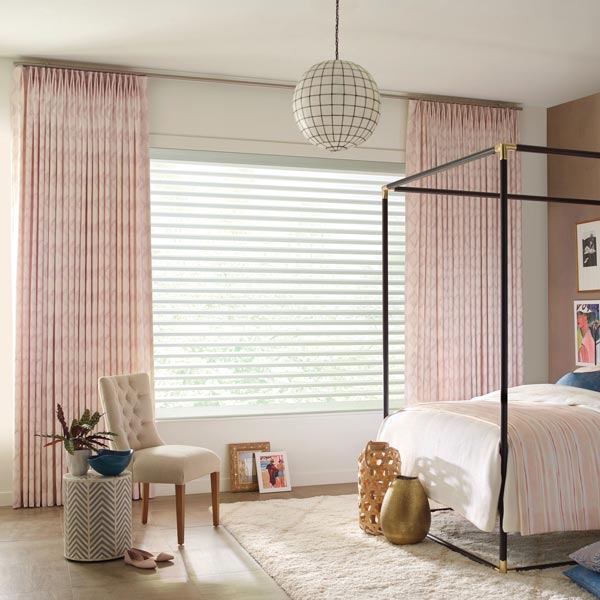 Enjoy Luxury Materials & Quality Designs
While home décor trends come and go, a classic and functional window treatment never goes out of style. Our timeless window furnishings help any room feel complete. Both functional and stylish, draperies and curtains are essential design features that can transform a sparse room into a welcoming space. We offer many handcrafted styles in sophisticated designs. Our custom window drapes give your windows a finished look and can easily be combined with other window treatments. Our quality curtains are created by our design experts and constructed from luxury materials. We use soft, beautiful, and durable fabrics to provide lasting elegance to a room. Our custom-crafted soft treatments include the following:
Curtains
Draperies
Valances
Cornices
Window scarves
Pocket curtains
Grommet curtains
Tab-top curtains
Pleated curtains
Sheer curtains
Blackout curtains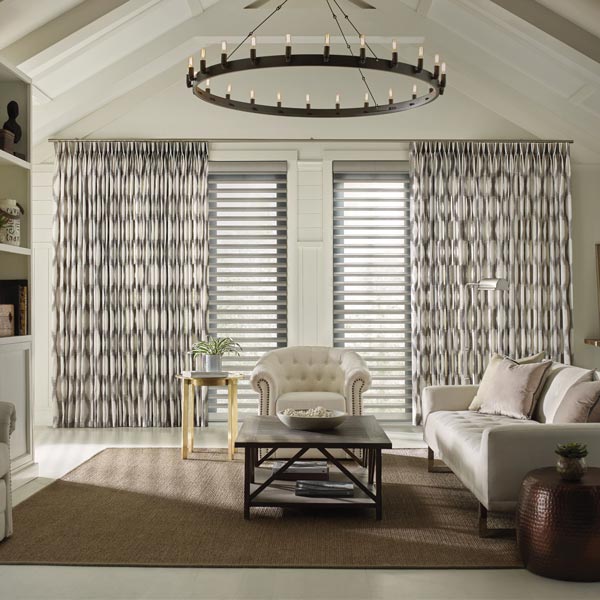 What's the Difference Between Curtains & Drapes?
Curtains and drapes are two separate types of window furnishings. Curtains are cut to fit and are made from lighter-weight fabrics. Drapes are cut to floor length and made from thicker, heavier fabrics like blackout fabric. Both curtains and drapes are hung from a rod using rings, grommets, a valance, or a fabric sleeve. Curtains usually give a more relaxed feel and look, while drapes appear more luxurious or formal. While curtains are more affordable and are easier to clean, the length and weight of fabric on drapery allow for more effective light blackout, noise reduction, and insulation.
Find the Perfect Curtains for Your Home
Our team at Certified Window Fashions has a vast selection of curtains and drapery to choose from. We'll help you select the perfect furnishings for your doors and windows. Whether you choose lightweight curtains or heavy drapes, we'll provide you with professional installation and customization. We are happy to offer you personalized curtain and drapery options to meet the unique needs of your home. Our custom curtains are made to match your style requirements and preferences. We'll provide you with beautiful, high-quality fabric window coverings, professionally installed curtain rods, and hardware to ensure lasting luxury and functionality.