Skip to Content
Superior Roman Shades in Southwest FL
Certified Window Fashions provides homes with beautiful and elegant Roman shades in Southwest FL. Our Roman-style blinds are made from high-quality fabric that is durable and weather-resistant. Our shades resist the damaging effects of UV rays during the summer's intense heat. Protect your home from the blazing Florida sun with an elegant, sophisticated design. We have a wide variety of colors and patterns available to match your home's unique style. Our Roman shades are designed to compliment your home's aesthetics and enhance its beauty and functionality. Enjoy relaxing shade in the comfort of your home.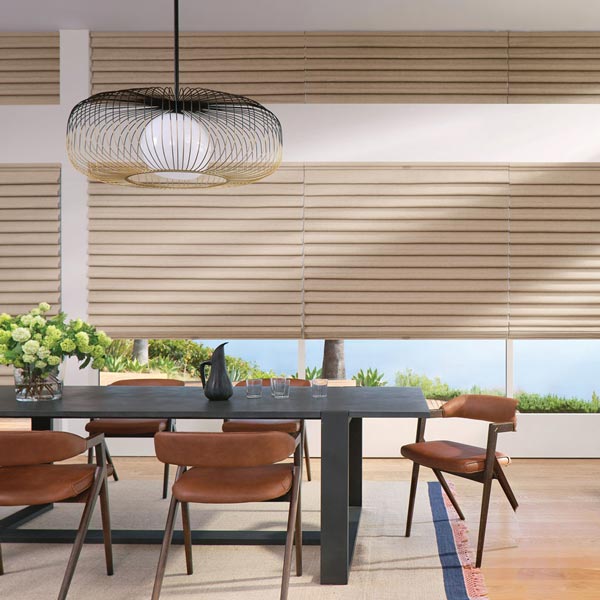 What Are Roman Shades?
Roman shades are elegant fabric window coverings raised and lowered with a cord system. When the shades are lifted, the fabric stacks in even, horizontal folds for an elegant and aesthetically appealing appearance. These sophisticated blinds were first used in the ancient Roman empire to shield people from the intense summer sun. Most often made from linen or hemp, Roman shades are affordable and offer excellent ease of use. This style is also known as waterfall shades due to the cascading folds that ripple down the face of the fabric. Roman blinds are:
Elegant
Classy
Practical
Affordable
Easy to use
Simple to maintain
Are Roman Shades the Right Choice for You?
Roman shades are an excellent choice for eclectic homeowners. They provide a vast selection of options to choose from and provide many benefits to your home décor. Roman blinds are limited to up and down movement. While they are not always the best choice for a kitchen or bathroom, they offer excellent light control with a classy and elegant look. They are relatively easy to maintain and are made from high-quality, washable fabrics. Roman blinds are an excellent natural insulator to help keep your house cool and shade you from the summer heat. Talk to our customer representatives to find the best roman shades for your home.